What sets Piano Lessons Miami apart from the rest?
Our piano teachers, the best in the Falls, Palmetto Bay, and Pinecrest areas, treat you with respect and work with you to achieve your desired results. You will not be disappointed with your piano lessons.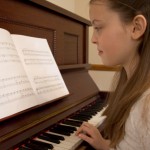 Why Piano Lessons Miami Is Your Best Choice For Piano Lessons in Miami?
Piano Lessons Miami ensures that you get the best quality piano lessons in the Pinecrest and Palmetto Bay area by hiring only the best trained piano teachers, listening to your needs, and delivering results. Piano Lessons Miami piano teachers achieve results. Our students learn to read music, hear a difference in their piano performance, and are eager for their following lessons.
Which Courses in Piano Lessons Can You Expect From Piano Lessons Miami?
Our piano teachers work with you and your child to accomplish the results you are looking for. To that end, there are a few courses in piano lessons that we offer:
Michael Aaron Piano Course – This course introduces basic principles of piano technic. Note reading games, rhythmic designs, explanatory charts, and technical studies are included among the thousands of original pieces of Michael Aaron. All seven levels are arranged in a logical, stepwise manner. Primer level is usually completed within six months.
John Thompson Easiest Piano Course – Here is a fun approach to learning the piano. Amusing characters help spotlight the information being taught. As new notes are introduced, the student is given the opportunity to play example pieces in which only one hand is required.
John Thompson Modern Piano Course – After mastering elementary stages, this course provides music of a more serious nature. Pieces sound difficult but keep with the level of musicianship.
Our professional piano teachers will help you decide which type of piano course is right for you and your child. During the brief intake process, your piano teacher will discuss with you your various piano course options to help you get the most from your piano lessons.
Your First Piano Lesson
If this is your first piano lesson, rest easy. PianoLessonsMiami.com professional piano teachers are trained to make your first piano lesson a smooth and progressive one. Our warm and caring piano teachers put your needs first. After a brief intake process where your needs are assessed, your piano teacher will custom design your piano lessons to fulfill your unique requirements.